The installation of a feature wall can make any outdoor area a unique statement piece of your home. Utilising natural elements such as stone, timber, and even plants give a sense of comfort, and style that can bring a yard to life.
Whether you are looking to install a trendy garden wall or want a privacy screening for your outdoor space, the WA Luxury Landscaping team can create a stunning feature wall that will be the focal point for your space.
Complete the form below and we'll call you to book a visit.
Still struggling to make the decision on whether you want a feature wall?
We've got five inspirational ideas that will turn your wall into a statement in your yard:
If you have a small outdoor space, a feature wall can add privacy, and can also be utilised to create the illusion that your outdoor living area, is larger. How? By adding a mirror to a modular or timber wall with horizontal slats, you can create the impression that your backyard space is much bigger than it actually is.
Your feature wall doesn't just have to be pretty to look at, it can also serve as a functional piece of your yard. Building seating along the edge of your wall can make it a focal point and a great space to entertain guests. Add a roof over head and it can be used as a year round outdoor space for your family and friends.
Adding large plants, vines and other shrubbery can add a beautiful pop of colour and on- trend style to your feature wall. The greens in your plants can take a brick or timber feature wall and bring out the vibrant red hues, adding a touch of zen and giving you're the chance to use your green thumb.
Painting your feature wall is a simple way to transform your space and make it stand out. We recommend choosing a colour that will help give you the desired look!
The addition of a wall sculpture or other hanging feature, can do wonders for a blank wall, and take your yard from dull to luxurious.
A natural stone that is strong and durable. It has the ability to be designed in a variety of shapes and light, neutral colour, makes it a truly versatile option that will brighten up any space.
Brick or Block Feature Walls
If you're looking to get longevity out of your feature wall, brick and block walls are the choice for you. Coming in a variety of colours and shapes, brick can offer a one of a kind look to your wall that will make it a unique statement piece. It is also weatherproof, low maintenance and long lasting.
Trendy, quick to install and always consistent, Modular walls are a great option if you are looking to reduce noise from entering your property. They also come in a range of colours and styles, giving you plenty of options to create a standout outdoor wall for your home.
A classic material, timber is a great option for any home. There are limitless options to colours, grains and cuts of timber, so you get a beautiful looking feature the looks amazing as a blank wall, or even painted.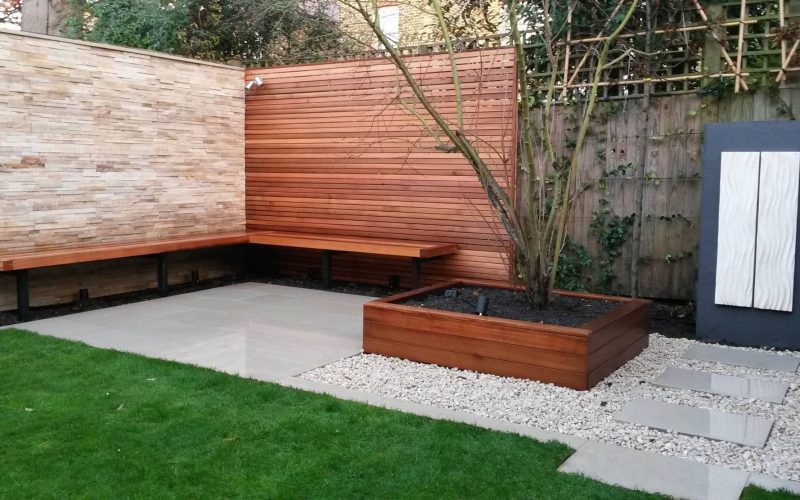 These are just some of the ideas that the WA Luxury Team has up their sleeve, and we can help make them a reality
We're passionate about building landscapes that our customer can enjoy, and would love to share our ideas and that passion with you!
So, If you are ready to discuss how our team can help transform your outdoor area, then contact us today for a no obligations consult and quote today!